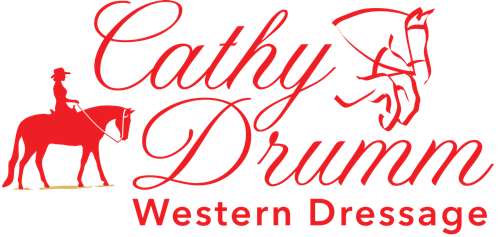 "If you have a balanced, supple horse who is properly conditioned for the task that is being asked of him, you have a happy horse."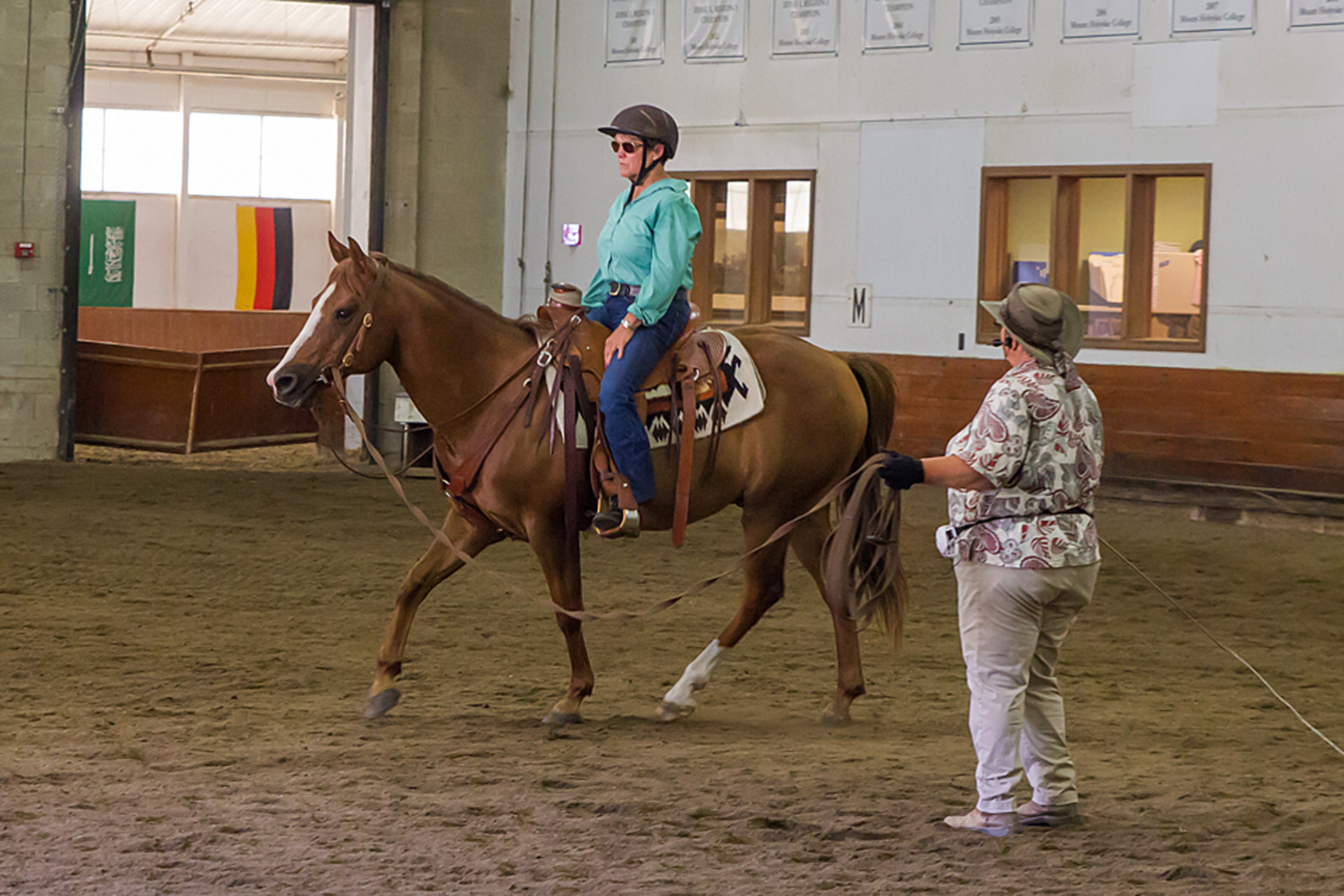 Western Dressage with Cathy Drumm
Cathy Drumm has always used Classical Dressage concepts to train her own horses and her students and their mounts. She attributes her many years of competition successes in the Hunter/Jumper world to her emphasis on correct and thorough flatwork.
Since 2010 she has focused on teaching Western Dressage which incorporates these concepts. Cathy appreciates the opportunity to reach more riders and horses through this new and exciting discipline. One that allows her to teach the value and performance enhancement of light, correct dressage.
Cathy is just as happy to teach Western Dressage to recreational riders as to riders intending to show. Western Dressage can be used to improve the communication and performance between rider and horse for anything from games, cow work, pleasure, versatility, trail riding or dressage competitions.
With a Western Dressage Association of America Train the Trainers graduation certificate under her belt, Cathy has been teaching Western Dressage all over the country and beyond with a tour to Australia in early 2014.
In addition, she has helped to spread the word about Western Dressage to other professionals throughout New England with her Prep for Pros Educational series at Mount Holyoke College.
Clinics:
Cathy travels all over New England teaching her popular clinics on a regular basis. She also ventures farther afield to the mid-west and has toured as far away as Australia.
There are two basic formats though Cathy is very flexible and can tailor clinics to meet specific requirements.
Clinics can range from half-day (for New England facilities) to two or three day affairs.
There are two basic formats, the Lesson format, a mix of privates, semi-privates (2-3 people) and small groups (4 people), or the full day Group format. The full day Group format starts with a 2 hour group session in the morning (usually between 4 and 8 people) followed by a lunch break and then individual half-hour sessions in the afternoon. This gives riders the opportunity to work on individual goals or ride through tests.
Lessons & Training:
Cathy gives regular weekly lessons at a number of barns within an hour drive from Pittsfield, MA. She also gives private lessons at students' homes.
"Cathy is extremely knowledgeable and is an amazing instructor. She is able to explain something several different ways, until my horses and myself truly understand what she is conveying. She certainly goes above and beyond!"