The ongoing story of a soon to be too old horsewoman, and a really cute, but very opinionated, colorful, Morgan mare.
Before I get to the colorful and opinionated Morgan mare I think it is important to tell the history that led me to her.
I decided to write this journal because, during my travels as a clinician I have encountered many riders, mostly women aged approximately 40 to 70, who have taken the huge leap to "re"-include a horse in their life. All of them have either had a horse at some point, usually when they were teenagers and young adults, or have always wanted one. They finally have the time and the money to make the dream a reality and have embarked on the re-rider adventure.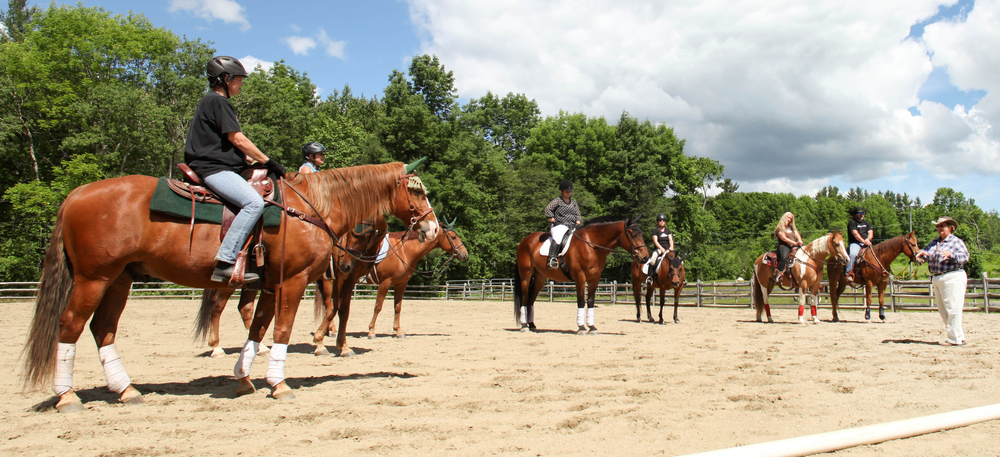 As I travel step by step on my own re-rider path I realize that the questions, problems, anxieties and practicalities that I have been experiencing are the same ones that they are experiencing, with one big difference. I have a lot of useful knowledge, acquired during my life as a professional horse woman. While they have been working on their careers and families I have been working on mine, only my career has included horses.
Horses for sale, horses for teaching on, horses for my kids to ride, horses who need training to do their jobs, horses that need therapy and rehabilitation. Every kind of horse, big, small, young, old, thoroughbred, draft and everything in between. I have, or certainly should have, the necessary tools to handle this new challenge of getting myself back in the saddle after too many years of teaching and watching other people ride while I kept my own two feet on the ground.
What I have found, even with all my hard won experience and knowledge, is that this journey is one of the most challenging that I have ever embarked on. It has made me ask new questions about myself, accept my limitations, face my fears and challenged my confidence. It has also given me a ridiculous amount of joy, a sense of accomplishment, opened the door to new friendships and improved my ability to teach other riders who are wrestling with the same issues.
I'm hoping that by sharing my experiences on this life affirming and changing journey, filtered through my years of of professional horse expertise, I will be able to connect with, and possibly assist, other horse lovers of similar age and physical limitations who are considering, or are already embarked upon, their own re-rider journey.