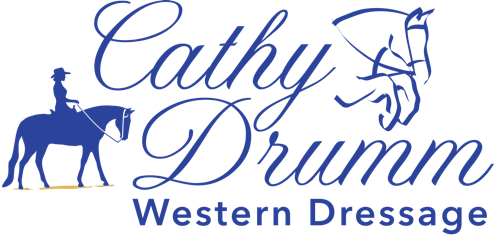 "Happy, relaxed horses and riders are my objective."
– Cathy Drumm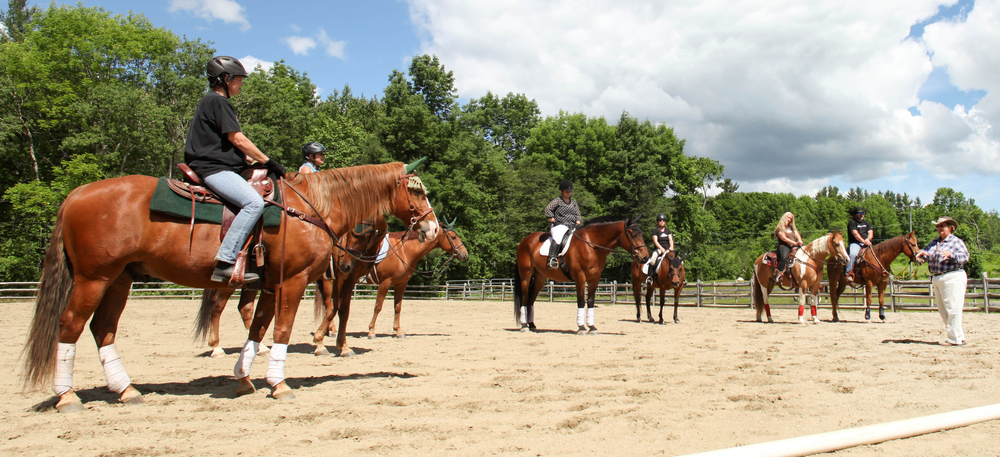 Western Dressage provides a foundation through Classical Dressage for anything you wish to do with your horse. Whether reining, ranch, cow work, games, trail riding, or simple enjoyment, Western Dressage teaches your horse to carry himself properly and helps you create a lasting partnership.
Cathy Drumm has for over 30 years used Classical Dressage concepts to train her own horses, as well as her students and their mounts. She attributes her years of successes in the Hunter/Jumper show rings to her understanding of Dressage as the platform from which everything else can develop. Western Dressage is a perfect fit for Cathy's style of teaching and training.
Since 2010 she has focused on teaching Western Dressage—incorporating these very concepts. Cathy is excited to reach more riders and horses through this new discipline*. One that allows her to teach the value and performance enhancement of light, correct Dressage.
Whether a recreational rider or an active competitor, Cathy knows that Western Dressage helps improve the communication and performance between you and your horse for anything you wish to do. She loves teaching all levels and ages, and is quite the expert at solving equine-related problems. Working with Cathy will increase your confidence, skill level, and enjoyment.
Continuing her own education in Western Dressage, Cathy participated in the 2nd Annual Train the Trainers Clinic by the Western Dressage Association of America, held in Colorado. The Clinic was taught by two of the founders of Western Dressage, Cliff Swanson and Frances Carbonnel, giving Cathy the opportunity to study the rules and tests right at the source.
Cathy teaches Western Dressage throughout the U.S., as well as a tour in 2014 to Australia. She works tirelessly to help spread the word about Western Dressage to other professionals in New England through her Prep for Pros Educational Series at Mount Holyoke College. In addition she is a founding and senior member of the Western New England Professional Horseman's Association Dressage Series committee. The Western New England Dressage Series hosts schooling shows offering both Western and English Dressage classes. The goal is to offer additional opportunities to educate horses and riders in both disciplines, and progress towards year-end awards through an interactive series of shows.
Cathy's popular clinics range from half-day workshops to two and three day clinics. Contact her to arrange one in your area. In addition she gives weekly lessons at a number of locations in the towns surrounding her home base of Pittsfield, Massachusetts.
*It is interesting to note that Western Dressage is a very young sport. Organizations promoting it were formed only about five years ago. And the United States Equestrian Federation (USEF) recognized it as a separate discipline only in 2014.
"Cathy is gifted in her ability to communicate in an extremely clear manner, and she checks constantly for your understanding. She is flexible in the methods that she uses to communicate, and works until she finds the most effective way for a specific individual."